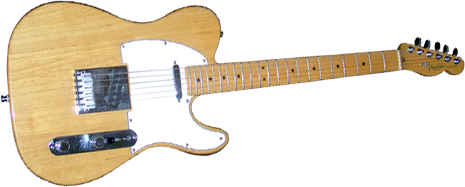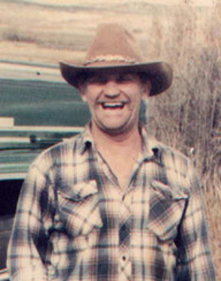 On the Firing Line

Blue Eyes Crying in the Rain

Lucille

Mom and Dad
One of six boys and four girls, born and raised in Lake County, MI in the tiny logging village of Luther. To say Roger Purchase lived life to the fullest, is a laughable understatement. Growing up in the post depression era, when having new shoes was considered a privilege, and hard work was always followed by hard play, Roger covered more ground in his 69 years of living, than most do in two lifetimes. Leaving home at an early age, he had already been exposed to the pioneers of early country music, and the wonderful sounds coming out of Nashville, that included hit makers Hank Williams, and Ernest Tubb. Soon he would have his first guitar and quickly taught himself to play and sing many of his hero's songs. With the arrival of Johnny Cash and the "Tennessee Two" featuring Johnny's long time guitarist, Luther Perkins, Roger's formative playing style would soon take hold.
As a young man, the sounds coming out of Bakersfield, CA in mid 1960's, grabbed Rogers' attention, and help form his musical identity. The fresh new sounds of Buck Owens and Merle Haggard would leave a lasting mark. He became enamored in the brilliant guitar playing of Don Rich, and spent countless hours emulating Don's signature sound and mastery of the Fender Telecaster. "Hybrid" picking (a distinct sound acquired as a result of a picking technique that combines both pick and fingers when striking the strings) was a specialty of Don's, and through much hard work, would later become Roger's own signature sound. By employing this unique approach to his playing, and by using Fender guitars and amplifiers exclusively, he had laid the foundation for a life in country music, that would take him from Florida, to Alaska, to the mountain west, and numerous stops in between. The talent was obvious…the road would be long.
Forming the Country Playboys while in his early twenty's with his brothers Leon (guitar), Buck (dobro), Lyle Taylor (banjo/fiddle), and later adding niece Cindy (vocals/bass/ mandolin), the group quickly became regional favorites, developing a strong fan following, while always holding true to their country roots. Playing countless bar room, county fair, and festival gigs, the road hardened band was capturing the attention of players and promoters in the business…with ties to the Grand Old Opry. The little band from Luther, would soon be opening for Opry stars Loretta Lynn, Kitty Wells, Claude King, Mickey Gilley The Mandrell Sisters, and some 13 other Grand Old Opry headliners. Quite the resume for these musicians, lacking any formal training.
To all of those closest to Roger, it was a sad day when he had played and sang his last song. After contacting Lou Gehrig's Disease (ALS) in 2006, Roger passed away in the winter of 2008. Roger touched many lives throughout the years, but it was his charitable giving that will be equally remembered. Performing numerous benefits and fund raisers for his fellow brothers in need of support, often raising thousands of dollars to aid the cause. He never acknowledged, or simply wasn't aware of his enormous talent, yet fully understood that talent, any talent, is given out for the sole purpose of giving back. Many were on the receiving end of Roger's giving.
The stage was a frequent home for this iconic figure, and this "Master of the Telecaster"…and the foot lights still shine on his legacy.